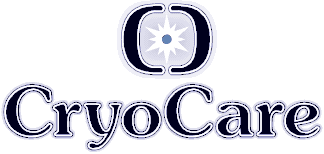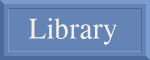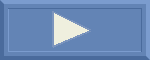 ---
---
CryoCare Report #7
Online Edition, April 1996
From
Converted to HTML, September 1996
---
Note: there may be some small differences between this text and the text that appears in our actual newsletter, because of edits that were subsequently made. The text is substantially the same. If in doubt, please refer to the hardcopy version of CryoCare Report as the definitive one.
---
Contents
---
by Brian Wowk
Despite large investments of time and money by dedicated cryonicists, cryonics is still a relatively crude procedure that damages all organs and tissues and forces us to put our faith in future technology to make repairs. Worst of all, we cannot guarantee that memories and human identity will be preserved, because there is no way now or in the immediate future to revive a test subject.

Cryonicists have endured this terrible state of uncertainty for thirty years, simply because we have had no choice. Breakthroughs have been made in some areas (see, for instance, Mike Darwin's report on brain cryopreservation illustrated with electron micrographs in the fourth issue of CryoCare Report ), but even the best modern perfusate allows injury to the central nervous system that is substantial by present medical criteria. As a result, patients have an unknown prognosis even by future medical criteria, and cryonics lacks credibility in conventional medical circles.

This situation becomes not just frustrating, but intolerable when we consider that a modest program of research and development could almost certainly eliminate freezing damage to the brain. During the past decade, scientists outside of cryonics have been perfecting methods for cryopreserving and banking organs for transplant, and one research group is now tantalizingly close to cryopreserving kidneys with zero damage. Already, rabbit kidneys can be preserved with far less damage than is inflicted on the human brain by the best current cryonics procedures. Why haven't we been able to adapt these new techniques for our purposes? Simply because the cryonics community is too small to do the necessary work.

Or is it?

The total number of committed cryonicists has been growing steadily and is now close to 1,000. The combined operating budgets of all cryonics organizations total nearly $500,000 a year. Bearing this in mind, it's inexcusable that cryonics research is still scraping by on only a few thousand dollars per year. The sad truth is that most organizations spend more time and money promoting cryonics than improving it. The arguments that cryonicists are too poor to do high powered research, or that "some millionaire" must bail us out, are beginning to ring hollow.

During a recent discussion on CryoCare Forum (the electronic mail list that serves CryoCare members), CryoSpan president Paul Wakfer said, "Enough is enough!" Paul said he was willing in principle to pledge $10,000 a year of his own money for 10 years toward a crash program to perfect cryopreservation of the human brain. He challenged others to match his commitment.

Within 24 hours $70,000 a year was pledged, and within a week the number exceeded $100,000 a year, making a total of more than $1,000,000 over a 10-year period. The most remarkable aspect of Paul's campaign is that there are only 22 people on the CryoCare Forum e-mail list!

All pledges are contingent on the following factors.
Ultimately there must be a total of $10,000,000 pledged over the 10-year research period; otherwise the project will not go forward.
A new company must be formed to implement a research program aimed specifically at zero-injury suspended animation of the human brain. A respected organ cryopreservation expert must head the program.
The program must be properly designed and described, and the pledgors must be satisfied with the description. The program may be organized on a for-profit basis, in which case pledges may take the form of investments.
Cryobiologists who have been privately consulted have expressed the opinion that our objective is likely achievable within the $10 million budget and 10-year timetable.
By the time you read this, the fund raising effort will have moved from CryoCare Forum to CryoNet and the sci.cryonics Usenet newsgroup. In theory, if every signed-up cryonicist pledged just $1,500 a year we would meet our goal. Realistically we hope that 100 to 200 people can be found who are able to contribute $5,000 to $10,000 a year for ten years. Any pledge of $1,000 or more per year will be gratefully accepted.
If you are interested in this project (and anyone who shares the goals of cryonics should have an obvious interest) contact Paul Wakfer via his pager at 800-805-2870 or send e- mail to him at [ changed to ]. Note that actual money is not being solicited at this time; Paul is only asking people to make pledges to demonstrate their general belief in the goal of the project, its vital importance, and its feasibility.
For too long, cryonics has existed as a form of faith--faith in nanotechnology to undo the damage tomorrow that we cause today. If we are serious about cryonics, and if we want it to become a rational choice rather than a form of faith, we should be doing everything we can to stop causing that damage right now.
For news updates on this initiative, CryoCare members can tune in to CryoCare Forum (see the column at far left for instructions) while nonmembers should check the sci.cryonics Usenet newsgroup.
A much more detailed description of the project and its profound implications inside and outside of cryonics will appear in the next issue of CryoCare Report.
---
We apologize to members and subscribers for the long gap since the last issue of CryoCare Report. Although many people contribute to this newsletter, only two people produce it: Charles Platt (who edits and preformats the text) and Erico Narita (who does the design). In April, when an issue was about to be produced, we felt it was more important for Charles to go to California to participate in a standby for Timothy Leary, who was then signed up with CryoCare and had been given less than two weeks to live. Charles ended up spending a total of six weeks in California. When he returned to New York he had to catch up with other commitments that had been put on hold in the meantime. He then had to undergo sinus surgery, causing a further delay. We could have produced a skimpy version of the newslet-ter in the meantime, with lower production values, but decided to wait till Charles and Erico were able to resume their usual tasks.

We strive for a quarterly production schedule, but so long as CryoCare is staffed primarily by volunteers, delays may occur from time to time. Anyone with net access can always check our web page at http://www.cryocare.org/cryocare for recent news, and our members who are online can participate more actively by subscribing to CryoCare Forum (see next page for details). Our staff are personally available to answer questions (see Contacting CryoCare), and you can always call 1-800-TOP-CARE (1-800-867-2273) any time, day or night.

Our next issue should reach you within the next six weeks, as we try to make up for the lost time. Included will be a detailed description of the Leary case by Charles Platt, and Part II of Mike Darwin's description of the cryopreservation of James Gallagher, including a lot of technical data. (Part I appeared in the sixth issue of CryoCare Report.)
---
In March of this year, Carol LaValley stepped down as our membership administrator after serving us in this role for nine months. Carol was of great help to us at public events and we hope she will continue to work on special projects as her time permits.

Our new membership administrator is Carlotta Pengelley, a licensed vocational nurse who became interested in cryonics after she met Steve Harris, MD while working at an urgent care medical center in the greater Los Angeles area. Carlotta visited the 21st Century Medicine laboratory in 1995 and soon started participating in their CryoVent and brain ischemia research. She is now a regular member of BioPreservation's transport team, which she serves as their medication specialist.

CryoCare is exceptionally fortunate to have a new membership administrator who can speak with some authority about the hands-on business of cryonics. Carlotta is also extremely well organized and has taken an aggressive role following up information requests. We look forward to renewed membership growth in 1996 as a result.

For information on contacting Carlotta, see the contact list on page 19. For a brief report of her work for us so far, see below.
---
One of Carlotta Pengelley's first decisions as our new membership administrator was to mail reply-paid postcards to all the people who had expressed interest in CryoCare during the preceding two years. The postcards asked whether each person was still interested in joining CryoCare. Out of 164 cards, so far 64 have been returned. They fall into three categories:
| | |
| --- | --- |
| No longer interested | 12 |
| Addressee unknown/moved/unobtainable | 14 |
| Still potentially interested | 38 |
At this point, after more than six months, it might seem wise to assume that the remaining 100 contacts who have not returned their cards are no longer interested. This is not necessarily the case, however, as there are numerous stories of people "suddenly" deciding to sign up after literally years of procrastination. Therefore, the no-shows are not being removed from our list, but are merely being given a lower priority.
Volunteers Ben Best and Jerry Hagen are now working with Carlotta to make telephone contact with the best prospects.
Two new members joined CryoCare during the past six months. One became a member retroactively, after her legal death, when she was signed up by her husband and son. She now resides with CryoSpan. The other new member joined us at the end of June, 1996, bringing our current total to 79.
Two more people have almost completed their paperwork and report that they are converting their insurance to name CryoCare as the beneficiary.
Carlotta tells us that she is now updating CryoCare's membership list and newsletter subscription list, both of which will be primarily stored on her computer. She plans to attend Worldcon (the World Science Fiction Convention) in Los Angeles on Labor Day weekend, and hopes to see you there.
In August, Carlotta will be speaking at a gathering of Los Angeles cryonicists to be hosted by Marce Johnson and Maureen Genteman. Anyone interested in attending should contact Marce at 714-962-7898.
---
In our previous issue, we mis-stated Ben Best's e-mail address. It is:.
---
Thanks to the assistance of CryoCare member Micheal O'Neal, CryoCare Forum is now well established as a vital, lively online discussion and news group.

If you are a CryoCare member with any means of access to the Internet, you can participate--and we urge you to do so. The principals of CryoCare, BioPreservation, and CryoSpan habitually discuss policy issues on CryoCare Forum, and we ask our members for their input and advice. Here's your instant source for up-to-date information on what is happening in CryoCare, and here's a way for you to make your views heard. Recent topics have included the Timothy Leary case and the new fund-raising initiative for zero-damage brain cryopreservation. There is virtually no "noise" on this list, and almost all posts are serious and informative.

Get in touch and get involved! All you need to do is send some e-mail to Micheal O'Neal at, including your bracelet number in the message to certify that you are a member of CryoCare. You'll start receiving an average of about five messages per week, and when you send mail of your own to the central address, your mail will be automatically distributed to everyone on the list.

It's free, it's interesting, and it's valuable to all of us. So, let's hear from you.
---
For many years Mike Darwin has offered occasional training courses in cryonics field techniques. Without a doubt this is the best way to gain a thorough grasp of medical fundamentals and state-of-the-art cryonics technology. The knowledge can be vitally important in an emergency; it can, in fact, make a life-saving difference.

There have been fewer of these training courses in recent years, mainly because Mike is busy these days running a research laboratory. This coming Fall, however, there will be a one-week training open to anyone with a serious interest in the subject. The course will be run by Mike in collaboration with Steve Harris, MD and Carlotta Pengelley, a licensed vocational nurse.

Graduates from the course should find themselves well equipped to offer ethically and technically excellent care to terminally ill human cryopreservation patients. This course is aimed primarily at those with some medical or biomedical knowledge. If you lack a good understanding of the basics of medicine and emergency care you are still welcome to audit the course (and may graduate from it). Be aware, however, that the level and pace will be advanced.

Specific areas that will be covered:
Psychology of death, dying and bereavement as they relate to cryonics.
Psychosocial support and intervention during Standby and Transport for the cryopreservation patient and his/her family.
Interface with primary care medical personnel to insure optimum cryopreservation.
Interface with hospice programs for cryonics compatible terminal care.
Premedication of the cryopreservation patient for prophylaxis of ischemic injury before legal death: pharmacologic, logistic, and legal considerations.
Site Assessment and logistic considerations in deploying for a local or remote standby.
Pathophysiology of cerebral ischemic injury
Administrative Procedures: record keeping, data acquisition, quality control.
Cardiopulmonary Support: options, evaluation and intervention.
External and internal (non-extracor-poreal) cooling.
Establishing IV access.
Preparation and administration of medications to inhibit ischemia-reperfusion injury.
Physical transportation of the patient to the cryoprotective perfusion facility.
Infection Control in the Standby and Transport Setting.
Students will be trained to use the newly developed, pneumatically driven, high-impulse, active-compression- decompression CPR units that have been developed by BioPreservation in conjunction with 21st Century Medicine. These deliver far better cardiac output and oxygenation than either manual or conventional machine CPR.
An added bonus to this course will be training in the newly developed technique of liquid ventilation using a proprietary heat-exchange medium which fills the lungs after legal death and during the beginning of CPR support.
There will be hands-on training using animal models for liquid ventilation and to review the full mechanics of the transport procedure.
If a minimum of three students are interested, there will be an additional two-day training session demonstrating blood washout with field flush solution, again using an animal model. The washout training session will be geared toward allowing skilled practitioners to work with an embalmer (who can perform the surgery required for vascular access) to facilitate safe cannulation of the femoral vessels and blood washout using a very simple system employ-ing premixed perfusate. This means that in an emergency, regional cryonics groups can acquire the ability to do a blood washout and perfusion for their own local members without waiting for the BioPreservation transport team to arrive.
Course Dates: Tuesday, September 3 to Tuesday, September 10, 1996
Washout Training Session (if given): September 11 and 12.
Location of Course: the 21st Century Medicine laboratory, near San Bernardino, California. Free airport pickup available.
Course Fee: US$1,000. This includes free accommodation for the whole period, although students will be expected to provide their own meals.
Fee for optional additional washout training session: US$300
Maximum Number of Students in Course: 10
Deadline for Registration: Thursday, August 15, 1996
Non-refundable fee required for Registration: US$500
This is going to be a unique and fascinating experience, sharing knowledge that is currently held exclusively by the BioPreservation team. Since some of the information is proprietary, course attendees will be asked to sign a simple nondisclosure agreement.
Course Registrar:


Ben Best
Box 788 Station "A"
Toronto, Ontario M5W 1G3, Canada
Phone weekdays 416-862-3193
Phone weekends 416-534-0967
Email:

Note: Ben Best will be away in Europe from July 26 through August 4.
---
by Ben Best
Early in 1995 Mike Darwin of BioPreservation, Inc. attempted to enter Canada for the purpose of removal and cryopreservation of the brain of a 10-year old girl who had died of cancer. Mike was questioned by Canadian customs and immigration officials at the airport after X-rays revealed a suitcase full of surgical instruments. He was charged with attempting to work in Canada without a visa and was placed on an "undesirable alien" list.

On February 23, 1996 Mike Darwin came to Toronto, Canada to assist with a cryonics-related film being produced by a Canadian film company. He entered without difficulty, but no computer check was made. Therefore, we still have no absolute assurance that he will always be able to enter Canada without difficulty in the future--for example, to assist in remote standby and transport of a cryonics patient.

After researching Canadian immigration and customs laws I came to the conclusion that the best means by which cryonics rescue personnel and equipment could be brought into Canada would be for CryoCare to incorporate a Canadian subsidiary. I favored federal incorporation because immigration officials are federal employees and I believed that this would be the best way to expedite entry of US cryonics personnel into all of the 10 Canadian provinces and 2 territories. I offered to do the work necessary to make CryoCare Canada a non-profit federal corporation of the same type as the Cryonics Society of Canada.

Paul Wakfer did his own research on the options and he favored incorporating in the Province of Ontario because Bylaws would not be required and because the directors of CryoCare Foundation (USA) could be the directors (and only members) of CryoCare Canada (thus allowing complete control). Most provinces have reciprocity agreements for corporations incorporated in other provinces. Paul convinced me that an Ontario corporation should be able to legally "do business" in other provinces (ie. provide cryonics rescue services) even though it is not "carrying on business" there (ie, has no resident agent or office there). Also, because Toronto is the capital of Ontario, and because Paul Wakfer and I both live in Toronto, we might find it easier to deal with legal problems if CryoCare were provincially incorporated.

On June 5, 1996 Letters Patent were issued certifying that CryoCare Canada is Ontario Corporation Number 1169353. CryoCare is now the first officially multi-national cryonics corporation and is now in a better position to offer cryonics rescue services to Canadians than any other cryonics organization, both legally and because of the number of experienced cryonicists who are both CryoCare members and Canadian citizens.
---
In the laboratory used by BioPreservation, Mark Connaughton poses beside the prototype collapsible portable ice bath that was desiged by Charles Platt and fabricated by Julian LaVerdiere. Mark has modified the underside of the bath to achieve greater structural strength and has added detachable wheels. The bath now has a vinyl liner and is ready for use. It breaks down for shipping in two boxes that satisfy airline requirements for passenger baggage.
---
by Paul Wakfer
Dewars Now In Silos
I am pleased to announce that as of 19:00 hours PDT Saturday, April 27, 1996 all patients of CryoSpan were securely protected by two specially designed and heavily reinforced underground concrete silo-vaults, each holding a separate cryogenic dewar full of liquid nitrogen. (For a detailed description and photographs of the silo-vault construction, see the fifth issue of CryoCare Report.)

One full sized dewar, owned by ACS but leased to CryoSpan in perpetuity, is now virtually full (two whole-body dogs currently undergoing cooldown will soon be added). A second full-sized dewar contains only a few neuro cans at the bottom, each of which is less than 12 inches high, and can therefore be allowed to have its liquid nitrogen level decrease to within 20 inches of the bottom without danger to the patients. Since the total usable liquid nitrogen height of the dewar is about 90 inches, it is being used as a reservoir to hold bulk deliveries of liquid nitrogen and to allow multiple refills of the other dewar between deliveries. Placement of patients in the reservoir dewar is a temporary measure until CryoSpan acquires a third full-sized dewar and builds a third silo-vault to hold it.

The use of this "reservoir" dewar should satisfy people who were concerned that our elaborate seismic protection would still leave us vulnerable if local suppliers of liquid nitrogen should be paralyzed after a major earthquake. The reservoir is on average two-thirds full, is never less than one-third full, and allows us to go for two months between deliveries (unless we need to do an unexpected whole-body patient cooldown).

The reservoir dewar was the first one to be placed in its silo, to prove out our technique. Once it was in place, we filled it with liquid nitrogen so that we would have it to turn to if any accident occurred while handling our other dewar, which had to be lowered in place while fully loaded with its precious cargo of patients. This dewar, having been purchased before we envisaged the details of silo-vault design, was fitted with protruding castored feet that had to be removed prior to its placement in its silo-vault. A full day of careful and aggravating labor was required before the protrusions were removed.

Both dewars were wrapped with five inches of cushioning and insulating foam before they were lowered onto six-inch foam pads at the bottom of each silo-vault. CryoSpan's three- ton crane easily managed the dewar which was completely full of patients and liquid nitrogen and in consequence weighed close to 4,000 lbs.
Immediate Priorities
After putting the dewars into the silo-vaults, the following tasks--in order of priority--remained to be done:
Design and construct an enlarged top for our transfer/backup/cooldown box. This will extend the region of low temperature above the liquid nitrogen in the box and will provide room for enough liquid nitrogen to last for about 3 weeks. We will also include a minutely adjustable and automatable method for raising and lowering a whole-body pod through the thermal gradient above the liquid nitrogen. This will greatly enhance our cooldown capabilities.
Design and install special low-boil-off tops for the dewars. (In the process, we will also cover the undersides of the heavy steel silo lids with fire/heat retardant insulation.) Since the method by which we aim to reduce boiloff will require that dewar lids remain fixed in place, we also need multiply redundant liquid nitrogen measuring equipment and automated filling equipment. For this purpose we have just purchased a $1,550 continuous readout level gauge and filling controller, and we are designing and building our own low-cost liquid nitrogen pump. (All liquid nitrogen flow in the cryogenics industry is accomplished by either storing in a sealed tank pressurized by the natural gas evaporation, or using a very expensive, high-flow-rate pump.)
Connect, program, and test the automated level reporting and filling system. This will include an UPS (uninterruptible power supply), a local alarm, telephone alarm/paging, remote interrogation, and an overfill safety switch. Finally, local staff will be trained to monitor and use this equipment and will be employed to do the day-to-day tasks of long-term care.
Adapt the lowering mechanism used for the whole-body cooldown box for use with the neuro cooldown dewar. Currently neuro cooldowns are done by hanging the insulated neuro can on the end of a hoist and using its positioning control to lower it through the thermal gradient. This method is unsatisfactorily imprecise.
Computer-automate the lowering of neuro and whole- body patients through the thermal gradient. This should enable us to achieve an automatic cooldown rate of about 6 degrees Celsius per day, which is our standard since it appears to be slow enough to prevent cracking and allow annealing, and it is the rate which can be efficiently achieved with only one initial fill of the whole-body cooldown box or of the neuro cooldown dewar and which therefore will allow the smoothest cooling curve.
Thanks to Mark Connaughton's design, machining, and construction work, Task 1, above, has now been completed. However, Mark has returned to full-time employment elsewhere and will only be available to CryoSpan on occasional weekends and evenings.
In the next issue of CryoCare Report, I should to be able to describe the completion of at least tasks 2 and 3 above.
Long-Term Goals and Other Notes
Our work was interrupted in May by the arrival of CryoCare's latest neuro patient, Henrietta Popper. She is now safely in long-term care in the reservoir dewar. During her cooldown we made some modifications to the neuro-can thermal buffering enclosure which should result in a much smoother cooldown curve in future.
On Friday June 7 I received a bulk delivery of about 800 gallons to refill the reservoir dewar and fill the cooldown box preparatory to testing it. The delivery did not arrive in the afternoon, as I had expected, but in the afternoon shift, specifically at 10:45 Friday evening. From this I learned that the bulk delivery order desk and delivery crews work 24 hours a day, seven days a week, which means that bulk deliveries should be obtainable within eight hours of request, or sooner. By comparison, deliveries by portable container--which all other cryonics organizations use--can only be obtained on a next-day basis. This is another plus for CryoSpan's methods and makes patient safety even more assured if a dewar should ever suddenly lose vacuum.
CryoSpan's eventual goal is to perfect a system for long-term care that is automated and labor-free to the greatest extent possible. Once this is done, local personnel can easily be trained to do the five-minute daily visual inspection of the equipment and readings, plus the one-hour bimonthly preparation for and acceptance of the liquid nitrogen bulk delivery.
Patient cooldowns will also be automated to some extent, but since they are dynamic, myself, Mark Connaughton, or some other equally experienced, competent, and responsible person will always stay at or near the facility during the entire three-week cooldown period.
Our secondary goal is to solicit business in other cryogenic application areas outside of cryonics, so that CryoSpan will have sufficient income to be self-supporting and will no longer be in the position of waiting for CryoCare and/or ACS to enjoy sufficient growth to make our operation independently viable.
---
by Charles Platt
On Thursday, June 16 around 6 P.M. I received a call from a man named Andrew Popper asking if CryoCare would be willing to freeze his mother, Henrietta Popper, who had died earlier that day in a hospital in Queens, New York.

It's no secret that CryoCare is ambivalent about taking last-minute cases, which often entail lower-quality cryopreservation and greater financial risk. I was encouraged, however, when Andrew told me that he had been seriously interested in cryonics for many years and was fully aware of the concepts, the payment methods, and the diminished chances of providing good care for a patient who has already been pronounced legally dead. Andrew sounded distraught over his mother's death, but he also seemed to have a rational, sincere interest in cryonics, and he assured me that paying for it would not create financial hardship for himself or his family. Personally I feel this is one of the most important factors, because I never want to be in the position of accepting a family's last savings at a time of grief and stress when no one is capable of making dispassionate decisions.

I called Mike Darwin and participated in a three-way conversation with him and Andrew, during which Mike learned some of the patient's history. After a call to CryoCare's president Brian Wowk and to a friendly Brooklyn mortician, we decided to take the case. Since by this time it was around 7 P.M., Mike felt the quickest way to respond would be for me to supervise packing the patient in ice and shipping her to him while he assembled his team. I agreed.

I arranged to meet Andrew at the hospital (about an hour from my home in Manhattan) and I told him to bring along his father, Max, who would need to sign cryonics documents as the closest family member. A friend would also be needed as a witness.

I have participated in two cryopreservations since I initially became involved in cryonics. I have attended a portion of one of Mike Darwin's transport training courses, and I've helped to edit his as-yet incomplete instructional handbook describing standby and transport procedures. Thus, I felt I should be competent to execute Henrietta Popper's paperwork, interact with her family, and insure that she was properly transported to California. Still, this was the first time I had ever taken a decision-making role as the sole field representative of a cryonics organization, and I had one overriding concern: not to make any dumb mistakes.
Hospital Encounter
It's 9 PM in the quiet, newly painted hallway of a small hospital in Queens. Together with Erico Narita (who designs CryoCare Report and was willing to serve as a second witness to the cryonics paperwork), I sit on a plastic chair hastily filling out documents in triplicate, pausing to make occasional credit-card calls to Mike Darwin via a nearby pay phone.
After about an hour, Andrew, Max, and a friend arrive, and I find myself dealing with an aspect of cryonics that is seldom described in detail: hostility from a family member. Max, at age 93, claims to be one of the world's oldest competing runners and is a fit, feisty man who makes no secret of his opinions and comes out swinging. We've barely finished shaking hands when he starts challenging me. "Do you think you can control the future?" he demands. "What if a giant meteor hits the Earth? What then, eh?"
I do my best to explain that cryonics offers merely a hope, not a guarantee, but Max skips easily to a another track. "You think you're going to grow her body back from a single molecule?" He glares at me, and I can see that as far as he's concerned, this is not a viable option. I say something to the effect that all of us grew from a single cell originally, but he's already losing interest and turning to Andrew. "I think you're crazy!" he shouts at him. He turns back to me. "And you're crazy, too. And you're encouraging his fantasies."
This presents me with a dilemma, because I cannot accept Henrietta Popper as a patient without Max Popper signing the consent forms, and his consent must be freely given. It turns out, though, that despite his skepticism, he is quite willing to sign as a favor to his son. He even agrees to allow full disclosure of details of the case. "What if a journalist wants to interview you?" I ask him.
"Oh, he'll talk to journalists," says Andrew. "He does it all the time, in connection with his marathon running. He's a famous character. He loves it."
Sure enough, Max Popper cheerfully agrees to media coverage. "But if they ask me what I think of it," he warns me, "I'll tell them I think it's crazy."
With frequent breaks for additional sparring, and for lower-key explanations of cryonics that Andrew's friend requires in order to witness the signatures intelligently, it takes us about an hour to complete the documents. At that point the mortician arrives, a soft-spoken, gentle, and extremely helpful man named Gomez who has assisted in several cryonics cases over the years. He has his own documents to be signed, but they're simpler than ours, and they don't mention difficult topics such as decapitation, so they're done within ten minutes. A little later Andrew is allowed one last look at his mother, and then Mr. Gomez is ready to take her away.
I'm concerned that she must be thoroughly covered in ice. Mr. Gomez is familiar with cryonics protocol and has already brought along a few bags, but I feel they are insufficient. "Maybe you could pick up some more on the way back to your mortuary," I suggest. "I think there's a 7-11 on Queens Boulevard. I realize you probably feel this is pointless, but--"
"It doesn't matter what I think," he answers quickly. He nods toward Andrew. "What he wants--that's what matters. I'll do whatever he wants."
A little later he takes Andrew's mother away, while I pick up a phone in the hospital lobby to call a car service for us. The car service turns out to be one of those classic New York nightmares: the vehicle is a Chevy Caprice about 20 years old, belching oil fumes. The interior stinks of old cigarettes. The front passenger seat leans to one side and has no seat belt. The interior light is a dead naked bulb. Two bare wires sprout from the steering-wheel hub, where the horn used to be. The driver is a kid of around 18, chewing a plastic straw. He looks as if he just stole the car and is trying to figure out how to drive it.
"Do you know how to get to Atlantic Avenue?" I ask him.
He stares at me as if I'm stupid. "No," he says.
We get in and slam the doors. The kid calls his dispatcher. "What's the fastest way to get to Atlantic Avenue?"
"By car," says the dispatcher, wittily.
Eventually we get directions. The kid starts driving and it soon becomes obvious that the car's automatic transmission is permanently stuck in second gear. At first I find this hard to believe, but as I see the kid wrestling with the shifter, I realize it is true. We have to drive all the way to Brooklyn with the engine revving madly--although this does have the fortunate side effect of stopping the car from moving much above 55.
At the Mortuary
Mr. Gomez's mortuary turns out to be a small storefront in an unpretentious neighborhood. We sit in his office while he fills out the death certificate and makes a reservation for Henrietta to be flown to California the next day. After that, even though it is now midnight, Mr. Gomez sends one of his men to file the certificate with the City of New York, which has a 24-hour office for this kind of paperwork.
I get back home around 1 AM and sleep for a couple of hours, but the emotional resonances of the evening are still bouncing around inside my head, and I have to get up and write for a while in order to organize my thoughts. Before long it's light outside, and I have to return to Mr. Gomez's mortuary to check that Henrietta Popper is still properly cooled before she is moved out to Kennedy Airport.
When I arrive at the mortuary I find Mr. Gomez in an uncharacteristic state of agitation. He is sitting at his desk, frowning at a badly printed formletter, all in capital letters, with badly photocopied illiterate handwriting scrawled beneath. I know immediately that this is a communication from the City of New York. No privately run business could possibly create anything so stupid and ugly.
"Read this, I want you to read this!" Mr. Gomez says. "This is something new. I have never seen anything like this before."
Apparently his helper returned with the document during the night, when the City refused to accept Henrietta's death certificate. Feeling terminally stupid after barely two hours of sleep, I have a hard time concentrating on the text.
"So we will go through it together," Mr. Gomez says, regaining his equilibrium. "I will read it to you, one sentence at a time, and together we will understand it."
That's exactly what we do. It turns out that the City has a new regulation requiring a death certificate to be completed in a very special way when an anatomical donation is involved. The date of death must be in ink, but the date of freezing must be in pencil, for reasons only a bureaucrat could understand. Also, a form giving Permission to Cremate must be signed by next of kin, and must be notarized.
"We must get Andrew back here," says Gomez. "And I will arrange for his mother to go out on a later flight."
He calls the airline; I call Andrew. I get his answering machine. "If you can hear me, pick up!" I call to him. He doesn't pick up.
"We will send someone to wake him," says the indefatigable Mr. Gomez, who has now found another flight that takes off later but is nonstop to LAX and thus arrives earlier than the one he previously arranged to Ontario, California.
Meanwhile, it's time for me to get busy. Some of the ice on Henrietta has melted during the night, so I go across the street to a Spanish grocery store and buy all the ice they have--about 70 pounds.
Back at the mortuary, Mr. Gomez gives me a hammer, a plastic disposable apron, and some latex gloves. I'm soon at work scooping up the old, loose ice, bagging it, knotting the bags, and stacking them. Then I start pounding the new bags of ice with the hammer and bagging them, too. In the end I figure I have more than 100 pounds of ice. Mr. Gomez and his assistant remove the last ice remnants and melted ice from the container where Henrietta is lying, and I supervise as they repack her with the newly bagged ice. She is in a Ziegler box--a utilitarian galvanized steel container that is not watertight. Normally we would like to use BioPreservation's purpose-built transport box, but there wasn't time to get it here. Consequently, we will enclose the Ziegler box in one of Mr. Gomez's best metal caskets for shipping.
To provide some heat insulation, I add layers of corrugated cardboard and bubble wrap around the Ziegler box before it goes into the casket. It doesn't look pretty, but it will help to keep the ice frozen.
Meanwhile, Andrew has arrived to sign the new documents, which have been filled out to satisfy the new regulations. Mr. Gomez asks us to wait while he takes the papers to the city offices. Two hours later he returns triumphant. In fact, the daytime bureaucrats claim that the nighttime bureaucrats were incorrect to ask for the documents to be redone, because the patient is being shipped out of state, which means that the new regulations don't apply anyway.
By now it is noon, and Henrietta Popper has been subjected to several additional hours of ischemic time while our tireless mortician jousted with bureaucrats. Andrew does not react well to this; like most cryonicists, he is no friend of government. Still, all the paperwork is now complete and Mr. Gomez takes Henrietta away to the airport. The only remaining formality is for me to go with Andrew to his savings bank, where he obtains a teller's check to pay for the cryopreservation.
Conclusions
I feel satisfied with our performance in this case. Less than an hour after Andrew's initial phone call, I was on my way to meet him with a set of sign-up documents in hand. There was a short delay while I waited for him to reach the hospital, but this was unavoidable at his end. Despite some hostility from Andrew's father, the documents were completed correctly within another hour, and our mortician turned up promptly and was conscientious about icing the patient. The City of New York imposed a substantial time penalty, but Mr. Gomez's assistant dealt with this as well as he could (he was actually up almost all of the night hassling with city employees) and Gomez himself was quick to react the next morning. The patient was well treated, well maintained, and shipped out on the first available flight.
The downside of course is that we were not able to provide a high quality cryopreservation. Andrew was told by the hospital that his mother died around 6 AM on the day he called me. Mr. Gomez assured us that this particular hospital has a high-quality, low-temperature morgue. Inspection of the patient (by myself and by Mr. Gomez) indicated that rigor mortis had not set in, so we felt there was a reasonable chance to achieve some perfusion, and the full BioPreservation team was mobilized at the lab in California. When they received Mrs. Popper they found she was still well packed in ice but the seeming absence of rigor turned out to be, almost certainly, secondary flaccidity--the state that occurs after rigor mortis, when the tissues themselves start to break down.
We are forced to conclude that Henrietta Popper may have died many hours earlier than the time listed by the hospital, and may have lain unobserved at room temperature during much of the night. This is, of course, speculation on our part, and the hospital may have excellent reasons for standing by its records of the case. But Andrew remains especially critical and bitter about the hospital, which is owned and operated by a large Health Maintenance Organization (HMO).
Andrew also regrets that he didn't sign up his mother months or years earlier--and of course the moral of this story is one that we have mentioned many times before. If you're serious about cryonics, don't procrastinate. The longer you wait, the more you run the risk of an accident or emergency. Also, the cost of whole life insurance starts to rise radically around age 40. We have talked to some people who initially thought of signing up for cryonics ten or twenty years ago--and now find the cost of insurance prohibitive, or are unable to obtain insurance at all because they have new health problems that make them uninsurable.
This is not a promotional message specifically for CryoCare. Naturally we'd like to acquire more members; but more than that, we'd like to see the procrastinators sign with any organization rather than risk permanent death just because they put off completing their paperwork.
---
by Mike Darwin
A Bypass On The Way to Bypass
---
Introduction: The Problem
One of the most frustrating problems in cryonics is that the procedure cannot start until legal death has been pronounced. Even the recent Circuit Court decision ruling on the legality of assisted suicide does not alter the situation in this regard; whatever the "cause" and whatever the "mode" of death, cardio-respiratory arrest--legal death--must have occurred before cryopreservation procedures can begin.
There are, additionally, some reasons why, at least for the foreseeable future, cryonics organizations and their clients may want it to remain this way. Chief among these reasons is the regulatory burden associated with procedures that would be considered under the "aegis" of medicine. Any procedure done on a patient before legal death would certainly be considered a medical procedure--even if such a procedure were to result in the patient's death. An unfortunate corollary of this is that the full weight and force of the medical-industrial-regulatory-complex would come to bear on that part of the cryopreservation process carried out before legal death is pronounced. In effect, this would be tantamount to a prohibition on the use of these procedures.
Thus, patients confronting cryopreservation are still faced with the necessity of experiencing a period of cardio- respiratory arrest before the procedure can begin, and this situation is unlikely to change in the foreseeable future.
In practical terms what this means is the following:
All cryonics patients will experience some interruption of blood flow to their brains (cerebral ischemia).
Methods used to restore blood flow and oxygenation must not result in return of spontaneous cardiac or respiratory activity in effect reversing clinical and thus legal death.
Currently, the best methods available for restoring blood flow after legal death, that meet the criteria set forth in [2] above, are either very poor at restoring adequate circulation (CPR) or require a significant time- delay to implement (cardiopulmonary bypass; i.e., use of a blood pump and "artificial lung" to move and oxygenate blood).
Of course, in many cases patients will not choose active euthanasia, or will not be candidates for it (i.e., it will not be at all certain that the outcome of their medical crisis is a terminal one until such time as heartbeat and breathing cease, and resuscitation attempts are deemed futile or fail). Many patients, even those dying or known to be at high risk of dying, will experience sudden de compensations and die with little or no opportunity for complex preparations (both in terms of personnel and equipment) for cardiopulmonary bypass.
The Most Desired Solution to The Problem
Ideally, we need a way to provide rapid cooling and circulatory support in cryopatients that can be applied by any paramedic or perhaps EMT, with not much added training beyond that required to apply mechanical CPR using Thumper.
This is a tall order, and one which has occupied significant research effort at BioPreservation and 21st Century Medicine for the past two years. The solution to this problem would, of course, result not only in tremendous potential benefit to cryopatients, but also to many other people who experience sudden cardiac death from heart attack, electrocution, drowning, and other causes, and who could similarly benefit from rapid induction of hypothermia and efficient CPR.
A little over two years ago, I came up with an idea that had the promise to solve this problem. It would have all the necessary elements discussed above, and then some. It would be:
Easy to apply, requiring far less skill than is needed for bypass
Technically less demanding, requiring fewer total personnel than bypass
Effective at achieving a rate of heat exchange in the brain comparable to or better than that achievable with bypass
Effective at achieving good gas exchange even patients with severe lung disease or injury (pulmonary edema, Adult Respiratory Distress Syndrome, space occupying lesions of the lungs such as tumor, etc.)
More effective than conventional closed-chest CPR at delivering good good flow
Relatively inexpensive to use
While this technology would not replace bypass in ideal scenarios of patient transport, it could as a minimum act as a far more efficient bridge to it than conventional transport techniques, and in those cases where bypass was not possible, this modality would be available to insure rapid cooling and allow for prompt transport of the patient either to a facility where blood washout was possible, or to the facilities of the cryonics organization for definitive stabilization (cryoprotective perfusion and cryopreservation).
Well, what is this idea, how workable is it, and how soon will be available? The answer to the first two questions is comparatively easy and straightforward, the answer to the third question is a little less definite.
The Idea
The idea for this technology came about from making the following simple observations:
All of the blood that flows out from the heart to the various organs of the body flows through the lungs first, where it is oxygenated and carbon dioxide is removed.
The lungs are soft, compliant sacks which are easily compressed during CPR and act to absorb a lot of the mechanical energy or "pumping" force exerted during the downstroke of compression on the chest.
Air, oxygen, and other gases make terrible heat exchange media; since they are roughly a thousand times less dense than water, they will remove heat at only roughly one thousandth the rate!
The Solution to the Problem
With a little further thought it becomes apparent that the thing to do is get rid of the gas in the lungs and replace it with fluid. Preferably a fluid that can deliver oxygen (and remove carbon dioxide) as well as, or better than, air. It would also be desirable if this fluid were nontoxic, and if it were not soluble in water, or in fats, so that it would not get into the tissues. It should also be a reasonably good heat transfer medium. Ideally, it should be possible to fill large mammals' lungs with this fluid (such as dogs) and have them recover uneventfully after being ventilated with it for an extended period of time.
To summarize, the simple answer to the problem of efficient gas exchange, rapid cooling, and improved hemodynamics during CPR is liquid ventilation.
Initially, when we began this work, we started with hemoglobin solutions. There were many problems with this approach which neither time nor space will permit discussion of here; and we knew such problems would occur. The important thing was that this early work (conducted starting two years ago) established the feasibility of liquid ventilation in achieving the rates of cooling and increase in mean arterial pressure and cardiac output in CPR that were needed for both cryonics and non cryonics applications.
We then looked to perfluorodecalin and mixtures of other fluorocarbons such FX-80, the breathing medium used by Leland Clark and his associates in the late 1960s. Clark and his colleagues were able to briefly keep mice alive, submerged and breathing in FX-80 until they died from exhaustion from the increased work of breathing and hypothermia. However, the physical characteristics of this agent including its viscosity, spreading coefficient, and relatively poor gas transfer capabilities (as well as its long-term pulmonary toxicity) made it an unacceptable choice.
A great deal of time and effort has been focused on developing a suitable working fluid and developing a usable, simple technique for applying total liquid ventilation in the setting of cryonics transport. These problems have now largely been solved.
A proprietary working fluid that results in long term survival of animals ventilated with it has been found by BioPreservation and 21st Century Medicine. Just as importantly, a way of using this fluid has been developed. Two ways in fact.
The one which will be discussed here is simple, straightforward and, we believe, very elegant. It is called sweep flow total liquid ventilation (SFTLV). It works as follows. A large tube is placed in the patient's windpipe (trachea) by either endotracheal intubation (passage of the tube down the mouth and into the trachea past the vocal cords) or preferably by tracheotomy (wherein the trachea is surgically opened through the skin of the neck and a tube placed directly in it).
The tube used for liquid ventilation using this technique differs from a conventional tracheal tube in several ways. First, it is a double-lumen tube; in other words one tube inside the other. The "inside" tube extends beyond the tip of the "outside" tube by about 15 mm. Second, the lower 2/3rds of the outside tube has numerous holes or fenestrations in it, from the point where the end of the tube is positioned (at a level just above the location where the trachea divides into the two main-stem bronchi [the carina]) to the point on the outer tube where a balloon is inflated to prevent the liquid ventilating medium from escaping in any space between the tube and the trachea. The smaller, inner tube is connected to a reservoir-pump-oxygenator-heat exchanger assembly (the liquid ventilator) and carries oxygenated and chilled liquid breathing medium down the tube where it is delivered into the trachea at a point just above that of the carina. The larger outer tube picks up the fluid from the trachea and returns it (under gravity or pump assisted flow) to the reservoir.
When this system was first developed we were focused on mimicking the normal process of breathing: inspiration and expiration. We soon found this problematic. While it was possible to successfully meet the gas exchange demands of an animal in this fashion, we were limited in our ability to carry out heat exchange, and the control of inhalation and exhalation of the liquid was demanding and equipment- intensive. Due to the very high viscosity of liquid, as compared to air or other gases, we were constrained to limit the number of ventilations to no more than 5 to 7 per minute (normal is 12 for air) and the total flow rate of liquid in and out of the lungs to no more than 2000 ml/min for an average adult (65 kg) (a comparable normal tidal volume in air would be about 4200 ml/min). While these tidal liquid volumes and ventilation frequencies provide adequate gas exchange, they limit us undesirably on heat exchange. This is particularly the case because the liquid breathing medium we are using, CryoVent (tm), carries only about a quarter of the amount of heat per unit volume as does water.
The solution to this problem was to use a "sweep flow" system, wherein CryoVent is continuously pumped into the trachea at relatively high flows (about 4-6 liters per minute) and continuously returned to the oxygenator-heat- exchanger. Movement or exchange of chilled, oxygen rich CryoVent from the large airways (the trachea and bronchi) to the small airways (the alveoli) where gas and heat exchange takes place is achieved by the use of Active Compression Decompression CPR (ACD-CPR) (with or without a high impulse component to the wave of force delivered to the chest on downstroke). Thus, each up stroke of the suction-cup plunger on the ACD-CPR machine pulls chilled oxygen rich liquid into the alveoli of the patient's lungs. This means, in effect, that the patient is ventilated not once every 5 chest compressions with gas as in conventional CPR, or once every 12-14 compressions with conventional "tidal-volume" (inspiration-expiration) liquid ventilation, but rather after, or rather during, each upstroke and downstroke of CPR! Gas exchange is further enhanced by interposing a gas ventilation every five seconds during sweep flow ventilation.
Thus, the large airways serve as a reservoir, or sump, of chilled, oxygenated fluid which is rapidly changed out during each upstroke and down stroke of ACD-CPR. The sump is kept "fresh" by the fast flow or "sweep" of chilled oxygenated CryoVent through the large airways.
This system is highly effective at facilitating rapid cooling and good gas exchange even when used without external (ice water immersion) cooling and colonic and peritoneal lavage with cold solutions. It is much more effective when combined with them. Indeed, we anticipate being able to achieve cooling rates in the average adult male (65 kg) of 1.5 to 2.0 degrees Celsius per minute! The solubility of oxygen in CryoVent at both 0=A1 C and 25=A1 C is approximately 50 ml/100 ml. The solubility of carbon dioxide is over three times that of oxygen at room temperature; 170 ml/100 ml of CryoVent, and roughly four times that of oxygen at 0=A1 C; or, 200 ml/100 ml of CryoVent. The use of the sweep flow system greatly improves the rate of heat exchange, indeed, even the CryoVent liquid not moved in and out of the alveoli still contributes powerfully to heat exchange by cooling the large airways and the rich supply of blood which flows both into and out of the lungs adjacent to them (the hilar arteries and veins).
The efficacy of ACD-CPR at circulating blood is also greatly increased due to the vast reduction in lung compliance associated with replacing the normally present gas with liquid. Air is far more compliant than CryoVent and the lung thus dissipates energy, or "compresses" when it is squeezed, decreasing the pressure or pumping force delivered to the heart and large blood vessels of the chest, the so called "thoracic pump" of CPR.
As in the film The Abyss, the answer is to replace the gas with liquid, albeit for different reasons. The solution is just that simple.
Unexpected Benefits
An unexpected benefit of CryoVent was its ability to rapidly and effectively restore gas exchange in the wet edematous lung. On X-ray, it first appeared as though CryoVent was reversing pulmonary edema and re-inflating the liquid filled lung within minutes of being given down the endotracheal tube! It took us quite a little while to understand what was happening. The clue came from the pioneering work of an Italian intensivist by the name of Gattinoni (Anesthesiology 1991;74:15-29). What Gattinoni discovered was that when patients were turned prone the "water-logged" or consolidated "dependent" part of the lung quickly moved from the lower lobes on the posterior side, to the newly dependent anterior part of the lung lobes. This quick reappearance of consolidated lung occurred too rapidly to be explained by a shift of water through the airspaces, or through the tissue itself (i.e., migration of fluid between the cells from "high" to "low" areas).
As it turns out, the dependent areas of the lung are collapsed, and appear fluid laden not because they have more fluid in them, but because they have less gas. By carefully calculating the Hounsfield number for each cubic centimeter of lung tissue, Gattinoni showed that the lung water content did not vary significantly from the consolidated to the non consolidated area in edematous lung. Water content in edematous lung did however differ radically from that of normal lung. The consolidation of the lower lobes, or the most dependent part of the lung occurs as a result of the increased weight and thus the increased pressure exerted by the water-logged lung sitting atop the equally water-logged dependent lung. Normal lung tissue is very light and weighs almost nothing. Injured lung is dense with fluid and the weight of this fluid filled tissue exceeds the ability of the gas pressure and the mechanical strength of the small airsacs (the alveoli) to resist it. Thus, the alveoli in the dependent lung collapse and the lung takes on its wet, liver- like appearance.
I| is doubly unfortunate that most of the blood flow to the lung in the prone position is to those very same dependent lobes that are water-logged and whose alveoli are collapsed and inaccessible to gas exchange. Thus, most of the blood leaving the heart goes through lung where no gas exchange is possible and proceeds to be distributed to the tissues without oxygenation and without removal of carbon dioxide. This phenomenon is known as ventilation/perfusion mismatch, or V/Q mismatch for short.
Because CryoVent is about 1.8 times the density of water, it rapidly re inflates these collapsed dependent alveoli and "recruits" them to gas exchange and heat exchange. In fact, CryoVent opens up consolidated edematous lung within 10 minutes of administration!
CryoVent has other advantages as well; it displaces alveolar mucus and fluid and stops these fluids from acting as cesspools of free radical and proteolytic enzyme activity: CryoVent will not support either biologically meaningful free radical chemistry or catabolic biochemistry. CryoVent is as inert as liquid teflon. Another advantage is that initial loading or filling of the lungs to vital capacity (about four liters in the average 65kg adult) with chilled CryoVent results in approximately 2 to 3 degrees Celsius cooling of the brain within the first five minutes of CPR.
One other advantage not at first appreciated: nitric oxide is readily soluble in CryoVent. Nitric oxide is not be confused with nitrous oxide (so-called laughing gas used in dental anesthesia). Rather, nitric oxide is a powerful blood vessel dilator and is currently being used to selectively up regulate blood flow through areas of lung which are being ventilated with gas by addition of nitric oxide in the ppm range to the breathing gas in patients with severe ARDS to correct V/Q mismatch. We are currently getting the capability of nitric oxide administration and it should be feasible to use nitric oxide in combination with CryoVent to more quickly and selectively improve blood flow to lung tissue which CryoVent reaches.
The Problems with the Solution
So, as we said before, the solution is just that simple: ventilate with liquid. Unfortunately, life is never quite that simple. CryoVent is definitely ready to move from the laboratory and into the field for clinical application to human cryopreservation patients. How soon will this happen? Well, that is a more difficult question to answer. Currently we are hopeful that this technology will be ready for implementation within the next 60 to 90 days. Most of the hardware exists or is under construction. The working fluid is being produced now. What we are waiting on is for all of these elements to fall into place.
We expect to take delivery on our first in-field Thumpers capable of delivering the kind of CPR we need in about 60-90 days. We have a similar timetable for obtaining 20 liters of CryoVent. We have a prototype ventilator now, but it has not been refined into the compact and easy to transport unit that we would like. Indeed, that is one of our weakest links; rapid and cost-effective implementation of final, "user ready" hardware for sweep-flow liquid ventilation. This will not be an easy task. Many of the normal benchmarks used to monitor the efficacy of CPR (such as end tidal CO2 measurement) are rendered inapplicable by sweep-flow liquid ventilation. Indeed, just the engineering of the system into a compact, easy to use system will take many months. But, we are on our way. In the meantime, we should shortly have the capability to apply this technology using bulkier equipment, and we will certainly be able to apply a unique variant of it which requires almost no equipment and little expertise, but which is not as effective at achieving good heat exchange.
The nice thing about CryoVent is that it stable indefinitely at room temperature. It will not expire, go bad or need to be restocked, except after use.
We apologize for not telling you about this sooner, but as we said, life is never that simple. We have been in the process of patenting CryoVent and related technology. If its any comfort, it has been very hard for us to keep this secret. We are excited about this technology and we think it is about to revolutionize cryopatient transport.
Our patent work is in and the time for disclosure is right since CryoVent will soon be applied to client patients. In fact, we sincerely hope to have CryoVent and sweep flow total liquid ventilation available for the next patient cryopreserved by BioPreservation. Wish us luck!
Update
Since the above text was written we have taken delivery and tested two of the new active compression-decompression high-impulse CPR units. We have carried out a number of additional canine experiments with CryoVent, and have integrated it into our canine total body washout protocol with great success. We currently have CryoVent pre-chilled and packaged ready for use on our next human case.
Our rapidly growing experience with this agent in the setting of severe pulmonary injury in dogs has convinced us that CryoVent will be effective in reversing terminal hypoxia (suffocation) in human cryonics patients who have experienced cardiac arrest (legal death) as a result of pulmonary edema (fluid in the lung tissue or airways) or diminished lung surface area due to tumor involvement or mucus plugging. Thus, for the first time we will hopefully have the ability to take lungs which were not capable of supporting the life of a patient before legal death and restore them to adequate function using liquid ventilation.
---
Held on April 28th, 1996 at 1133 Broadway, New York City, the meeting was chaired by CryoCare's president and patient director Brian Wowk. The following minutes were recorded by Ben Best, our secretary.
Bylaws Violations
The outgoing Board of Directors signed a statement acknowledging past Bylaws violations. It is anticipated that new revisions will make the Bylaws more aligned to the effective operation of CryoCare, while still safeguarding members.
New Director
Bruce Waugh, of Toronto, Canada was acclaimed as the new Member Director. [Replacing Peter Crowley, who resigned.]
Board Action Resolutions
The new Board of Directors signed resolutions appointing Courtney Smith and Bob Krueger as CryoCare Assistant Vice Presidents for Corporate Tax Affairs. These appointments are to "second-tier" officer positions, so they do not violate Article 5, Section 2 of our Bylaws--insofar as both men are Independent Patient Care Foundation (IPCF) Directors.
Proposed Policy on Active Euthanasia
Brian Wowk suggested that CryoCare should make no policy concerning active euthanasia, but we should observe the actions of the Hemlock Society, AIDS patient groups, etc. No objections were voiced.
CryoSpan Update
CryoSpan President Paul Wakfer reported that CryoSpan has 11 human patients: 3 whole-body, 4 neuro, and 4 brain- only. Ten patients are from ACS and one patient is from CryoCare. There are 4 dogs and 3 cats, none of which are fully capitalized (they are pay-as-you-go). Two ACS patients are pay-as-you-go, but in both cases sufficient funding for principal is anticipated. Both (footless) "bigfoot" dewars are in the process of being placed in the underground vaults. Paul Wakfer made references to the "Embryo Overpopulation" article in the April 1996 issue of Scientific American. He expressed the opinion that CryoSpan could profitably contract for long-term storage of human embryos since other clinics are charging $300/year per embryo. Saul Kent suggested that association of a physician with CryoSpan could increase credibility.
Independent Patient Care Foundation (IPCF) Update
IPCF is attempting to address two tax issues: (1) how to avoid taxation of incoming principal (e.g. life insurance payoffs) and (2) how to avoid taxation of investment income. Although Alcor has gotten charitable research status [501(c)3], IPCF Directors believe that charitable cemetery status [501(c)13] is a better idea for both CryoCare and IPCF. Curtis Henderson said that this would be made easier by starting a Cemetery Corporation, and he described his experiences attempting to do something similar some years ago by buying an existing cemetery. Brian Wowk pointed out that 501(c)13 status should be pursued only at the federal level, not at the state level.
IPCF Director Courtney Smith said that cemeteries were declared a public good by an Act of Congress, meaning that the government would have to provide cemetery services if the private sector did not. Crematoriums were added later, and mausoleums have yet to be added. On Friday, May 3rd, IPCF Directors Courtney Smith and Bob Krueger will attend the latest IRS meeting in Washington, DC concerning CryoCare's appeal for 501(c)13 status. Courtney will attend telephonically, whereas Bob Krueger will attend in person, as CryoCare Foundation Assistant Vice-Presidents for Tax Matters. Two others have been given Power of Attorney (which can only be granted to CPAs or lawyers, when the individuals are not corporate officers).
BioPreservation Inc. (BPI) Request
Mike Darwin of BioPreservation wants to take microliter samples of the brains of all patients he cryopreserves to gain feedback on the procedures. Peter Gouras objected that better feedback could be gained from taking skin samples and attempting to grow them in culture. There was a heated discussion of the hazards and benefits of brain sampling. There was a general agreement that the scientific issues generate emotive con-troversy and that the public relations issue cannot be ignored. The directors all agreed that an independent form will be created granting permission to BPI for brain sampling. Future versions of the CryoCare sign-up documents will include this option in the Decisions section.
American Cryonics Society (ACS) Cooperation
Brian Wowk stated that an attempt to formulate a cooperative agreement between CryoCare and ACS will not be pursued at this time. Paul Wakfer noted that CryoSpan's patient population is primarily due to ACS. Paul further noted that ACS takes last minute cases which CryoCare refuses.
DNA Banking Proposal
Mike Darwin of BioPreservation has requested samples of hair, skin and blood to assist in the identification of members. Cases were discussed of the potential for patients to become unrecognizable in a violent accident, and for a physician to substitute another brain after an autopsy. It was decided (but not voted upon) to make this be a member option, with the precise wording to be formulated later.
Proposal to Move Corporate Address to New Jersey
CryoCare's principal office currently has a California address. California has a $900 set-up fee and a minimum tax of $800 per year. New Jersey has Department of State registration of $100 plus $40 per year--with an additional 11.5% income tax ($200 minimum). Florida has no state income tax. Bob Krueger cautioned against moving the principal office to Delaware, because CryoCare has no members there.
Motion: The principal office of CryoCare is to be moved to Florida. Passed unanimously.
Note: The decision to move to Florida has since been reconsidered, with a move to Delaware, CryoCare's state of incorporation, now appearing likely.
Proposal to Move Bank Account to New Jersey
Kevin Brown reported that CryoCare has been banking in Illinois on the advice of Courtney Smith, who knew a bank president favorable to cryonics. Insofar as the bank president no longer works at the bank, and insofar as it would be more convenient to transact business through a New Jersey bank, Kevin suggested that we use either the Bank of New York (in New Jersey) or the PNC Bank. A motion was made and unanimously passed to move the CryoCare bank account to one of these two banks. Kevin Brown will make the final decision.
German Cooperation
Two German businessmen (the Dettman brothers) have expressed an interest in investing $100,000 in starting cryonics in Germany. Two Germans (including a Medical Professor of Physiology) have expressed interest in attending a Transport Technician course. Mike Darwin has said that BioPreservation could fully equip the Germans for $50,000 using his own surplus equipment. But Mike has not followed up, so Charles Platt may get involved in producing a response.
Saul Kent said he had received a similar proposal from an Argentinian neurologist who is well-connected to the Argentinian government. Saul said he will be in Europe in June and would be interested in meeting the Dettman brothers. Peter Gouras said he speaks fluent German and goes to Germany frequently. They requested that Brian forward the relevant e- mail.
Brian Wowk expressed concern about the public relations implications of giving away CryoCare corporate identity and of the performance of a foreign cryopreservation team, although he acknowledged that CryoCare members traveling abroad would be subject to the same "best-efforts" treatment. No motions were made.
Third Party Consent and Post-Mortem Sign-up Policy
Brian Wowk expressed his belief that the freezing of people who have no prior knowledge of cryonics by their grief-stricken families is ethically vulnerable. Last-minute sign-ups are a different issue. Paul Wakfer suggested that we should expect most sign-ups to be last-minute ones in the future. It was decided that an official policy preventing post-mortem sign-ups is not necessary.
Member Status and Delinquent Accounts
Kevin Brown estimated that 5-10% of CryoCare Members are behind on their fees--the longest being 13 months (not responding to notices). The current Bylaws do not specify conditions for reinstatement of membership.
A discussion of insurance followed and Maureen Genteman noted that most methods of insurance will not prevent a member from not paying premiums. Bob Krueger said that 501(c)13 status for CryoCare would make insurance premiums tax deductible, but that we should not accept policy ownership without 501(c)13 status. Courtney Smith and Brian Wowk expressed the opinion that collateral assignment would solve all problems of insurance status notification, even if CryoCare does not own the policy. Paul Wakfer said he would discuss collateral ownership with Jim Yount, who is an insurance salesman.
It has been a year since Charles Platt audited the Member Records. It was decided that Membership Administrator Carlotta Pengelley will receive a copy of the member documents, as will CryoCare Secretary Ben Best. It was decided that Ben Best should do another audit.
Financial Report Update
Kevin Brown stated that several donations, including an anonymous donation of $5,000, have improved CryoCare's financial status over what was recently reported. We still have a significant liability, but the creditors are "friendly".
Marketing
Maureen Genteman will raise money for a CryoCare booth at the A4M Conference. The Life Extension Foundation may donate a booth to CryoCare (since it has right to two booths), but Maureen can still target $1,500 for other expenses. The A4M Conference will be mid to early December at the Alexis Park Hotel in Las Vegas.
Charles Platt is expected to write an article in Wired magazine about Timothy Leary's deanimation and cryopreservation. The CryoCare Web site address will be included in the article. Life Extension magazine is planning coverage of cryonics in the next year, and CryoCare contact information will be included. Brian Wowk is planning to work with Mike Darwin to produce a CryoCare version of Alcor's Cryonics: Reaching for Tomorrow (which they coauthored for Alcor years ago) later this year.
There was much discussion of how we would respond to leads and queries. Bob Krueger said there should be a Vice- President of Sales. Ben Best agreed to coordinate telephone volunteers and was approved a $200 per month budget for this purpose by Brian Wowk.
Business Plan
Kevin Brown and Brian Wowk will work together to draw up a long-term business plan for CryoCare.
Bylaw Revisions
Proposed revisions to the Bylaws had been discussed in agonizing detail the previous evening. Brian expressed reluctance to bring these tedious issues before the public meeting. The Directors will ratify revisions and cause the revised version to be published, once approved. However, one change concerned member voting and needed ratification by the members.
Motion: That voting for Directors can be done by proxy or by absentee ballot, which can be returned by government mail, by courier, by e-mail, by fax or by other electronic means.
Passed Unanimously by the attending members.
The next CryoCare Public Director's Meeting is expected to be in December, in Las Vegas on Friday, December 13, 1996, preceding the A4M Conference.
Meeting Adjourned.
---
In June, CryoCare made a $2000 contribution to 21st Century Medicine Inc. which will be used to continue the ground-breaking brain cryo-preservation studies reported in the fourth issue of CryoCare Report last year. Specifically, the funds will be used to pay for electron microscopy study of pre-existing brain samples that was held up for lack of funds.

Also, as this issue is going to press, CryoCare is announcing on the Internet a pledge of $10,000 a year toward the major brain cryopreservation project discussed on the cover of this issue of CryoCare Report. The above contribution and large pledge toward research are made possible by the generous financial support of CryoCare by three individuals who wish to remain anonymous. Thank you!
---
Billy Seidel tells us that he now has a short compilation of video clips showing scenes from CryoCare cryopreservations, suitable for use in lectures, conferences, and other events.

If you have a genuine use for this material, please contact Billy by calling 310-836-1111.

We're very grateful to Billy for his continuing video services. He has provided broadcast-quality video equipment to monitor all work at the lab used by BioPreservation, and he has taken time personally to create archival tapes of our cryonics patients. Thanks, Billy.
---
On our printed documents and web page you will soon see a new street address for CryoCare:

Suite 3410 NorthEast Hercules Plaza, 1313 North Market Street, Wilmington, Delaware 19801-1151. (Delaware is the state in which our organization was incorporated.)

We will maintain this address as a permanent location for mail inquiries from nonmembers. Please note that it is not our "head office" in any real sense. Since CryoCare is a management organization that subcontracts the hands-on work to service providers, we don't need a central physical location.

Our members should continue to contact us directly, on a personal basis, preferably by e-mail or by phone, as follows:
---
For membership fees, newsletter subscriptions, and other financial matters:

     Kevin Brown
     Treasurer, CryoCare
     19-353 Dell Place
     Stanhope, NJ 07874
     Phone: 201-347-1695

---
For change of address, general information and new signups:

     Carlotta Pengelley
     Membership Administrator, CryoCare
     P. O. Box 177
     Newbury Park, CA 91319-0177
     Phone (daytime): 805-376-0355
     Voicemail: 805-523-3894
     E-mail:

---
For newsletter content and public relations:

     Charles Platt
     Vice President, CryoCare
     9 Patchin Place
     New York, NY 10011
     Phone: 212-929-3983
     E-mail:

---
For revisions or updates to your cryonics documents (e.g. new insurance arrangements, new health information):

     Ben Best
     Secretary, CryoCare
     Box 788 Station "A"
     Toronto, Ontario M5W 1G3
     Canada
     Phone weekdays 416-862-3193
     Phone weekends 416-534-0967
     E-mail:

---
In Emergency:
Call 1-800-TOP-CARE (1-800-867-2273)
or make direct contact by dialling:

     Charles Platt
     Phone: 212-929-3983
     Pager: 800-908-0470

     Brian Wowk
     Phone: 204-254-6192 or 204-984-6618
     Pager: 204-933-0324

---
CryoCare Report is published four times a year by CryoCare foundation, a non-profit corporation whose main office is located at Suite 3410 NorthEast Hercules Plaza, 1313 North Market Street, Wilmington, Delaware 19801-1151.
President: Brian Wowk
Directors: Brenda Peters, Bruce Waugh, Brian Wowk.
Vice Presidents: Charles Platt, Billy Seidel.
Treasurer: Kevin Brown.
Secretary: Ben Best.
---
Members of CryoCare receive the newsletter at no charge.
If you are a non-member and wish to continue receiving CryoCare Report, write a check made payable to CryoCare Foundation for just $9. The next four issues will be sent to you via first class mail.
Provided your name and address are on the check, you don't need to enclose anything with it. Just write "Subscription" on the memo line of the check and send it to Kevin Brown, Ph.D., Treasurer of CryoCare, at 19-353 Dell Place, Stanhope, NJ 07874. We'll do the rest.
Overseas subscriptions: by air mail only, $15 per year. Payment must be made in US funds: cash, a check drawn on a US bank, or an International Money Order.
Back issues: $3 each ($4 overseas).
---
End of CryoCare Report #7, Online Edition
---
---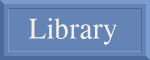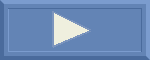 ---
kqb